11/01/2023 05:00 AM Central
Wendy van Delden
Wist je dat haken rustgevend en stressverlagend is? Alleen van velen hoor ik dat het haken op zichzelf geen uitdaging is. Het is eerder een uitdaging om de tijd te nemen en te gaan haken. Daar heb ik in dit artikel een hele eenvoudige tip voor.
Neem je haakwerkje mee als je onderweg bent.
Een momentje voor jezelf creëren wordt hierdoor een stuk simpeler. Ik doe dit zelf ook altijd. Zo volgde ik laatst een videotraining en natuurlijk had ik mijn haakwerkje gewoon bij me. Gewoon in een kleine projectbag. Wil je weten wat erin zit? Ik laat het je zien.
Een schaartje
Je haakwerkje
Een blikje met steekmarkeerders
Een haald
Dat is het, meer heb je dus echt niet nodig!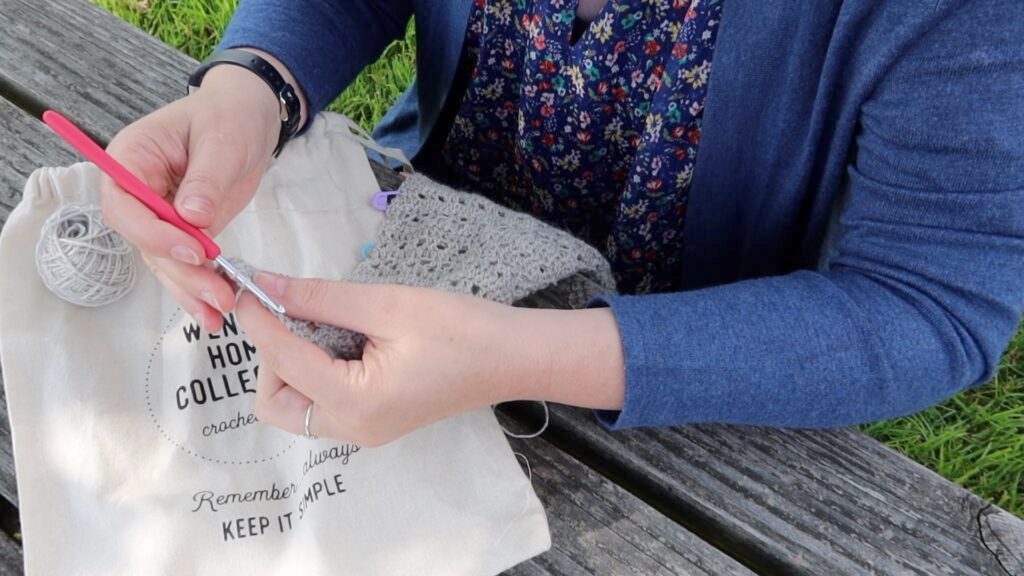 Denk je nu: maar is het niet hartstikke gek om in het openbaar te haken? Helemaal niet! Bij mij komen mensen vaak vragen wat ik aan het doen ben en dan vertel ik gewoon enthousiast over mijn hobby. Dat kun jij natuurlijk ook doen!
Je hoeft je ook helemaal geen zorgen te maken over of je dan uren moet gaan zitten haken in de natuur. Dat hoeft namelijk helemaal niet. Voor mij is 1 toer vaak al genoeg om even tot rust te komen, even bij mezelf te komen en vooral lekker te genieten van alles wat er om mee heen gebeurt.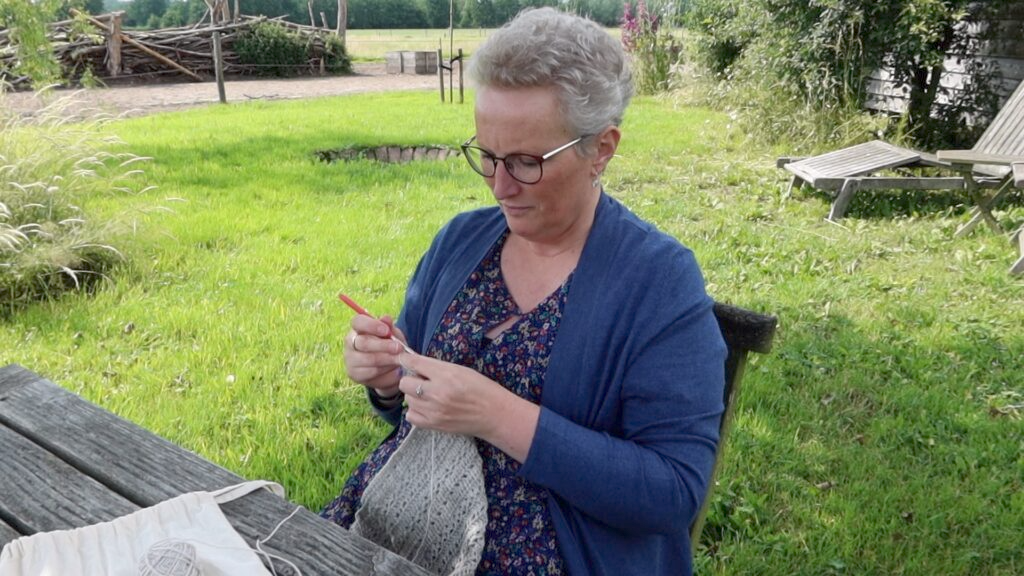 Zet dus vast je projectbag klaar en je bent ready to go om op een drukke dag toch even een rustmomentje te pakken.